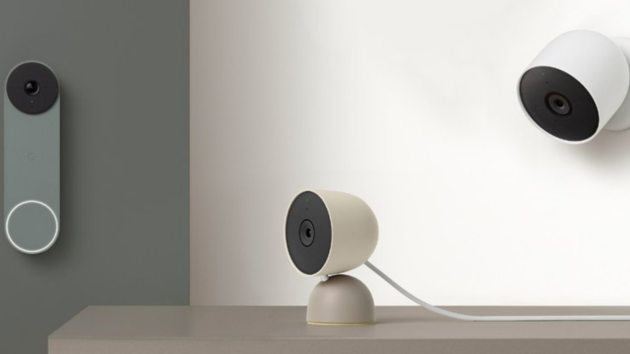 Google has launched 4 new Nest security cameras, each with the own unique design and purpose. These include 2 new battery powered cameras along with 2 updated wired security cameras. The company also introduced a new doorbell under its Nest brand. The new cameras are integrated with the Google Home app which is supposed to be the go-to app for all connected devices.
"Google Nest's mission is to create a home that takes care of the people inside it and the world around it... All of this starts with helping you understand what's happening within the walls of your home and outside of it," the company said in a blogpost.
Price and availability:

The battery-powered Google Nest is available for pre-order already and will be shipped starting August 24. Meanwhile, the Google Nest Cam with floodlight and the second generation Google Nest Cam will be available soon at an unspecified date. The second gen Google Nest Cam (wired) is priced at $99.99 (Approx. Rs. 7,416). Google Nest Cam (battery) and Google Nest Doorbell (battery) priced at $179.99 (Approx. Rs. 13,350) each and Google Nest Cam with floodlight will be available at $279.99 (Approx. Rs. 20,767).

2021 Nest cameras: Nest Doorbell

The camera has a resolution of 1,280 x 960 at up to 30fps. It has a night mode which allows it to see better in the dark. It also comes with an onboard storage for up to one hour of recording. According to the company, the doorbell could last up to six months on battery.

Nest Cam (indoor/outdoor)

The Nest Cam records in 1080p and can record up to one hour of footage if the users power or internet goes out. This camera only comes in one color and one would need to use it wireless outdoors. Meanwhile, Google will sell 5m and 10m weather-proof cables if a user want to use it in a wired mode outside.

Nest Cam with floodlights

The Nest Cam comes with floodlights attached and only works in a wired mode. If the camera spots a person or vehicle, the lights will turn on. If it sees a raccoon go by, the lights will stay off.

This camera would also require some degree of professional installation.