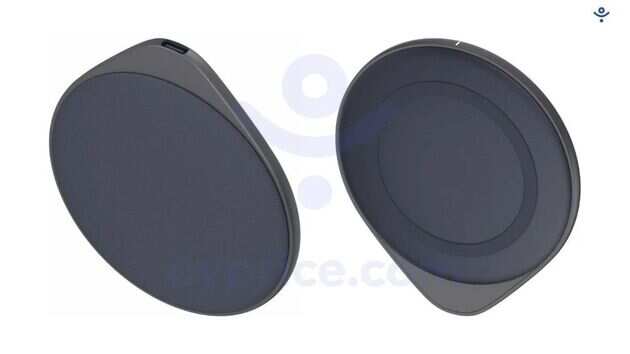 Oppo is planning to launch its own version of magnetic wireless charger that will be inspired by Apple's MagSafe magnetic wireless charger. As you all know that Apple has a history of introducing innovative products that are imitated later by other players in the industry and the iPhone and iPad are an example of the same. This time it is Oppo which is imitating Apple's magnetic wireless charger. The charging accessory is rumoured to be launched next week.The rumoured launch of the accessory has been leaked in a render recently and has caused excitement among Oppo users.

Although the Oppo enthusiasts keep eagerly waiting for this advanced magnetic charger to be launched, unfortunately, no specs for the device have been leaked. Looking at the images released in the render, it is obvious that the charger is going to be slim that will be equipped with a USB-C port at the bottom where the cable should be attached. It will also feature an LED light indicator to let users know if the charge is working or not.

Realme, a sub-brand of Oppo, had previously teased a magnetic charger named MagDart, which was rumoured to be 440% faster than Apple's MagSafe. Analysts looking at the teaser guessed that it will be a highly advanced and faster 81W charger that has the features to surpass all records in terms of wireless charging speed.

Looking at the previous teaser and the latest leak together, it is no more a secret that the device will come with a fast-charging capability.

Moreover, Oppo has had a background of introducing chargers with high charging speed, be it the 65W Air VOOC charger or the regular VOOC chargers. Now the users are curious to know how Oppo is going to price these accessories as Apple's MagSafe accessories are very premium so the companies coming up with similar products must work hard while pricing these accessories to attract the regular users.