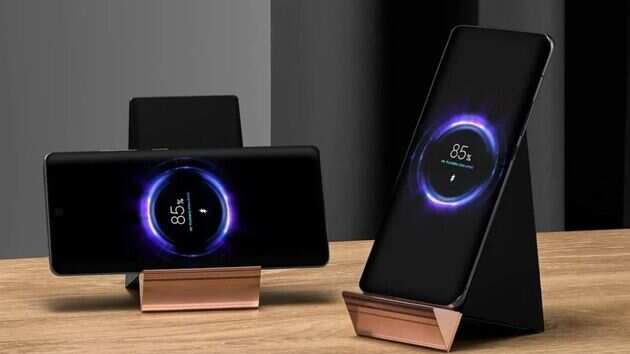 Xiaomi, the Chinese smartphone titan, has released a new 100W wireless charging station, expanding the company's charging accessories on the market. The new 100W charging stand is identical to the 80W version that the company announced a few months ago, and it is presumably geared at those who purchase Xiaomi's high-end smartphones. The device has only been introduced in China so far, with a price of 599 Yuan (roughly Rs. 6000), but we are hopeful that it will ultimately make its way to India. Given Xiaomi's drive into more expensive smartphone classes in India, it's about time the firm offered the appropriate accessories as well.
In some ways, the new 100W wireless chargers are also more adaptable than most conventional chargers. This is due to the fact that, like the 80W wireless charger, it allows devices to be put horizontally and vertically. The 100W model, model number MDY-13-EL, is available in black and gold, while the 80W model is available in white and silver.
Except for the charging capacity, there is no discernible difference between the two wireless charging systems. The 100W charger, like its predecessor, includes a dual-coil construction and a fan to keep the device cool when needed. It uses Qi wireless charging technology, which means it will work with practically any smartphone that currently supports wireless charging.

The 100W charger, on the other hand, features a protection layer that calibrates the current while maintaining over-voltage, over-current, and over-temperature precautions. It is also capable of detecting foreign items. It also features foreign object detection, which the 80W charger did as well.

It's worth mentioning that the company's wireless chargers aren't currently listed on the India website, but as we previously stated, we're hopeful. The Xiaomi Mi 11 Ultra and Mi 11 Pro both enable 67W wireless charging, indicating that these accessories are required for some Mi phones. If Xiaomi's high-end smartphones sell well in India, the wireless chargers may be introduced there as well.