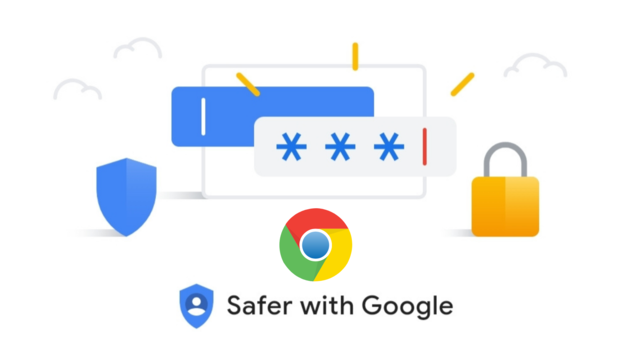 The concept of privacy on the Internet and social media has attracted a lot of debate in recent times. The rising threat to privacy has forced authorities, organisations and unions to enforce regulations. But it is vital to prevent a leak of your personal information. And there are passwords to protect us from our malware and spyware attacks. But one needs to keep changing those passwords from enhanced security. Some interfaces ask for two-layered security pin or passwords.
Google Chrome offers a robust password manager that lets you generate, store and sync them on several devices. However, one still needs to secure the passwords. If you ever wish to remove those saved passwords from Google Chrome, you can export and delete them. Here are a few steps that can help you with the process:
EXPORTING PASSWORDS FROM GOOGLE CHROME

Step 1: Open Chrome
Click open Google Chrome on your PC.

Step 2: Click on your profile icon
Click on your profile icon in the upper right corner of the browser. It may be a picture of you or the initial of your name in some colour circle.

Step 3: Click on the key icon
From the drop-down menu, click on the "key icon" under your name and email address.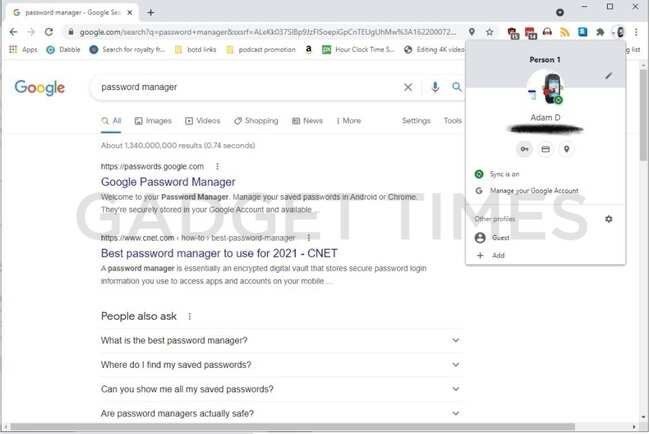 Step 4: Click the three dots
These dots can be found on the far right of the saved passwords. Now click on "Export passwords".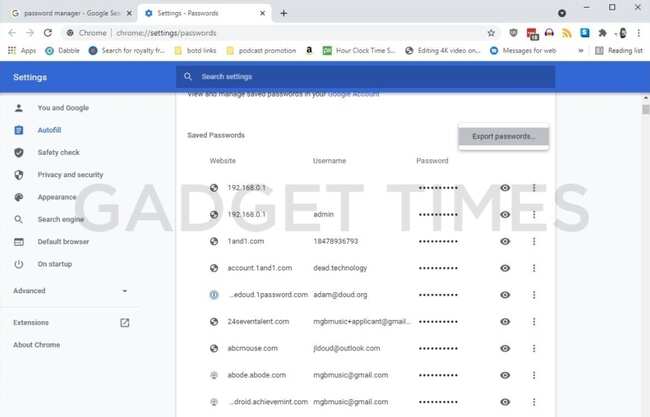 Step 5: Click on Export passwords
After the initial click on the option, a warning box appears to ask for your confirmation. The step ensures safety. Make sure you have a trusted device for this purpose, and then finally, click on export passwords in the blue box.


Step 6: Choose the location for the passwords
You can save the exported passwords in any location of your choice on your device. Click on the Save option. The exported passwords in a CSV file is in cleartext. Make sure to choose a location that one cannot access easily by anyone else.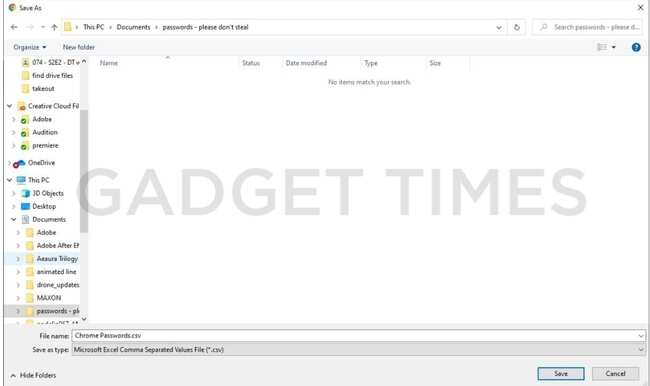 DELETING PASSWORDS FROM GOOGLE CHROME

Step 1: Open Chrome
Open Google Chrome on your PC.

Step 2: Click on the three dots
Click on the three dots present next to your profile on the upper right side of the browser window and visit the settings option from the drop-down menu.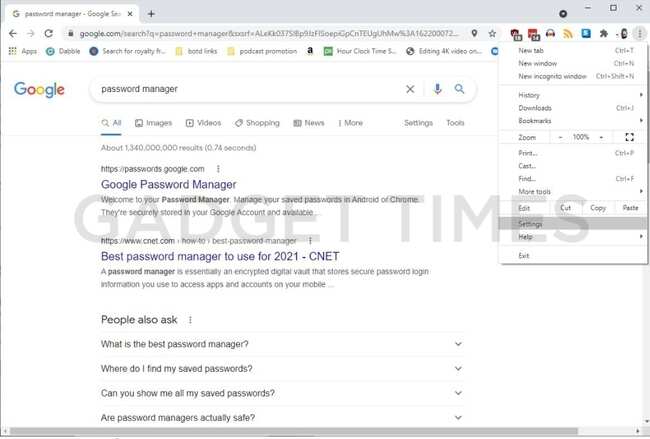 Step 3: Click on Privacy and security
Inside this option, choose the clear browsing data from the list.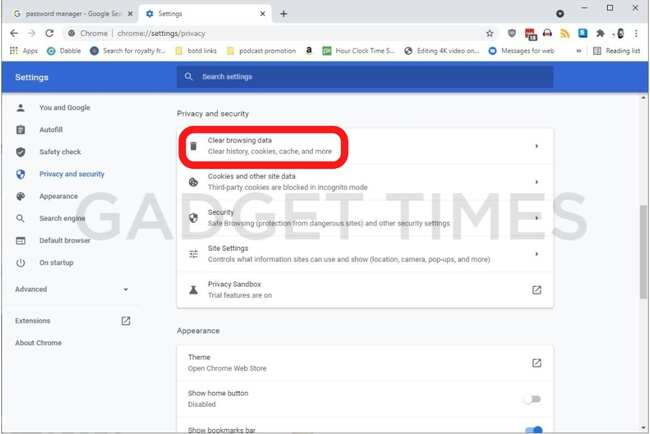 Step 4: Go to the Advanced window
Here change the time range to "All Time," tick mark the box labelled as "Passwords and other sign-in data" and then finally, click on "Clear data".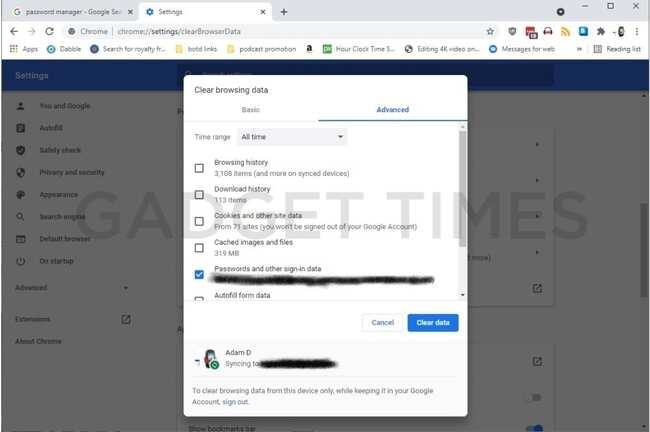 Step 5: Close the browser
You may close the browser after you have followed the above-mentioned steps. It will help you in the process. Before deleting the password remember to export all your passwords into a password manager and then later purge that CSV file.

After you follow these steps, you will have successfully exported and deleted all your passwords, locally saved in the Google Chrome browser and your Google account. Just because you chose to export or delete your password from Chrome. However, the key is to use a trusted device.

The CSV file that one download from Chrome will contain all your passwords and their respective usernames in an unencrypted and plain text format. It means that your important and sensitive information will be visible to anyone. But that should not happen. Hence, being a little extra careful holds the key.