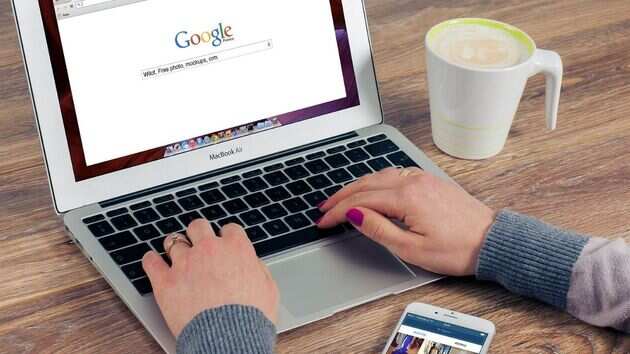 It is frequently possible to work with many browser tabs open. You have your work email, messenger, favourite news channels, and several other websites open while working. And you're working on all of them at the same time. With numerous tabs open at the same time, there is a lot to keep up on.
Google Chrome enables you to open numerous tabs at the same time. It makes your job easier, more productive, more efficient. As a result, you can access multiple websites at once. However, with numerous tabs open, maintaining and working on them may be difficult. Without a doubt, it will reduce your productivity.
To assist you in managing the open tabs, Google Chrome's 'Searching tabs' tool can be useful.

The tab searching tool, which was introduced in Google Chrome 87, does precisely what its name implies. It is a useful function that Google has implemented. It allows us to remove confusion by allowing you to search and transition between tabs more easily. It also includes reopened tabs in Chrome.

The search tabs button may be found in the tabs bar's upper right corner. A click on the button displays a list of all your open tabs, allowing you to search for the one you desire. You can even type the tab's name to cut down on search time even further.

Here are a few steps to help you know how to use this feature:

Step 1: Click on the inverted triangle icon on tabs bar

It is present on the tabs bar, upper right corner. Keyboard shortcut is Ctrl+Shift+A and Cmd+Shift+A for Mac



Step 2: Choose the tab

A list of tabs appears, you may choose the tab if you see it in the list in one go. This may not be possible if the tabs you have opened are too many and for that matter, the next step comes in handy.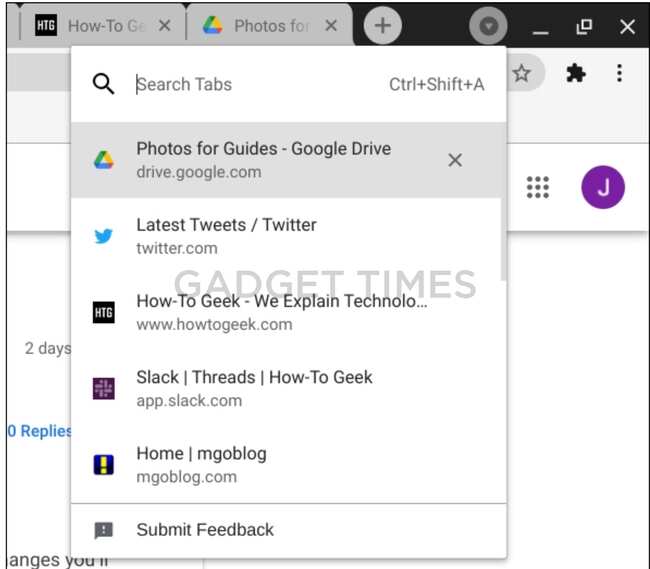 Step 3: Search for the particular tab

If you cannot see the tab in the list then type the name of the tab in the search box above.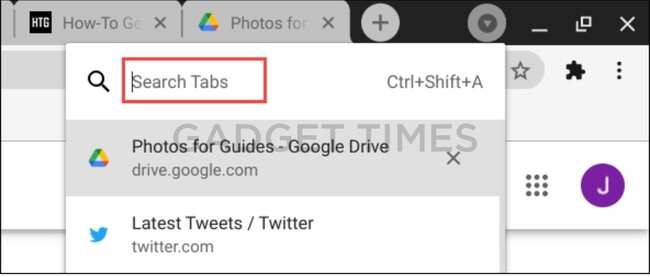 Step 4: Click on the tab

After you find the one tab that you had been searching for, quickly jump to it by clicking on its name from the search list presented to you. Finally, the tab that you were looking for is open.

With these few steps, you can smoothly search open tabs in Chrome on your PC or Mac. This feature is helpful and convenient as it speeds up your work and saves you time. If you are one of those people who always tend to have several tabs running while they work, then this feature is a lifesaver for you.

One more point to keep in mind: If there is an inverted triangle on the tabs bar and you get a zero result on your search, you need to update and get the latest version of Google Chrome. This feature works well on the latest versions.

This feature was first introduced for Chromebooks only but was later rolled out to Chrome for Windows and Mac via Chrome version 89. However, this feature of searching tabs in Chrome is not yet there on your smartphone. Hopefully, Google will introduce this feature for our phones too.