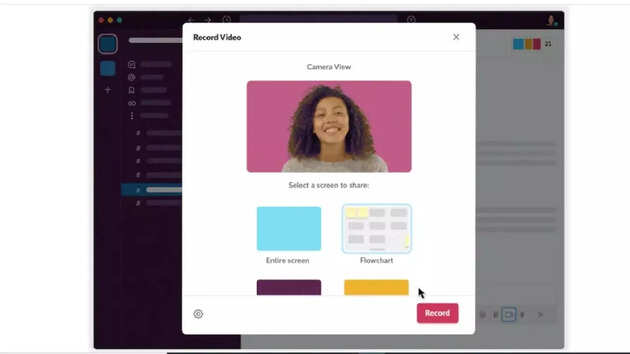 The popular workspace messaging app Slack is rolling out a new feature "Clips" on its platform that will let workers send short recordings of video and audio messages to colleagues instead of scheduling lengthy meetings. The feature that was announced yesterday support screen recordings along with audio and video messaging.
Slack Clips is gradually being made available for desktop, Android, and iOS app users on Slack's paid subscriptions. Additionally, Slack has introduced a government-certified version of the platform called GovSlack and new plans to improve Slack Connect.
Slack Clips allows users to create short, up to 3 minutes recordings they can send via direct messages or into channels to be accessed by colleagues whenever it's convenient. Users can share their screen while recording video clips from the Slack desktop app or Slack for Web.

Recipients of Clips will be able to view the videos with subtitles as well as get a transcript of the recording. They can then respond in whatever format suits them best, be it video, audio or text. The recordings made in Slack will be archived with searchable transcriptions. The clips can be live captioned and can be slowed down or sped up as desired when they are accessed.

"Clips are a really easy, quick way to natively record video, audio and optionally a screen share in Slack," said Noah Weiss, Slack's vice president of product.

How to use Slack Clips

The paid customer of Slack can use this feature on their Android phones by following the below mentioned steps:

Open a channel or direct message and tap the message field.
Tap the camera icon to record video, then tap video camera icon.
Tap the Record button. Once you are finished, tap Stop Record, then tap Attach.
To record an audio clip, tap and hold the microphone icon.
Add a message, and then tap the paper plane icon to send the clip.

The launch of Slack Clips is the latest step in the company's plans to broaden the ways users can work within its platform. Slack said the feature would roll out to paid users this fall.