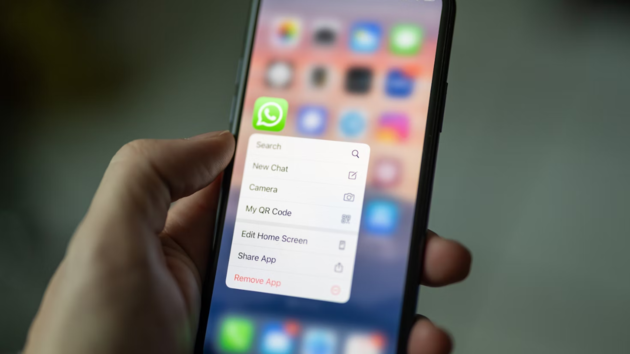 According to reports, WhatsApp is working on increasing the maximum number of participants in a single group chat from the current limit of 512 to 1024 members.
The voice-over-IP and instant messaging service, which is owned by Meta, has started testing larger groups with a few users on the beta channel.




In June, the service increased the number of users participating in a group chat from 256 to 512. It also introduced the option to share larger files (up to 2GB) and emoji reactions for messages.

Currently, WhatsApp is developing an undo feature for messages that have been deleted as well as an edit feature for messages that have already been sent.

WABetaInfo, a WhatsApp feature tracker, noticed an increase in the number of group members for beta testers. The number of participants in group conversations has doubled a second time this year. The earlier capacity increase was rolled out in June after beginning this year's beta testing with some users. The feature tracker claims that an unknown number of WhatsApp Beta users on Android and iOS will get the ability to add 1024 users via an app update this week.

According to WABetaInfo, the company also intends to introduce features that enable admins to have better control over large group chats. These features will include the creation of a section for pending participants that will allow admins to view and manage user requests to join the group and let admins approve them at any time, as well as an approval system that will allow admins to grant other users the ability to add new members to the group.

WhatsApp, however, has not formally confirmed the news or provided a release date for the new limits, which are now being tested with a small number of beta users. While group chats can have up to 2 lakh members on rival app Telegram, in contrast to WhatsApp groups, Telegram chats are not end-to-end encrypted, making them less secure than WhatsApp groups.

According to a report by PhoneArena, the move is rumoured to be a part of the Meta-owned service's efforts to increase usage of its group chat among businesses. However, WhatsApp has not yet made an official announcement regarding the maximum capacity for group chats on the messaging platform. It is important to note that this limit may change as development proceeds before it is made available to all users at a later time.