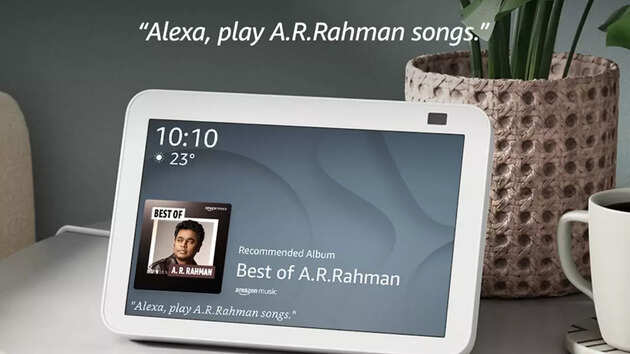 Alongside announcing a slew of new connected products on Wednesday, Amazon has also added offline voice recognition feature for its Alexa devices. The users in US can choose to have all of their voice commands processed on their Alexa devices in offline mode as well. It means these audio clips won't be sent to the cloud and they'll be automatically deleted afterward.
As announced by Amazon, this new feature will first be available on the 4th-generation Echo and the Echo Show 10. Also, more devices will get the same feature in the future.
The e-commerce giant is also revamping Care Hub. It connects caregivers and their loved ones using Alexa compatible devices and Alexa app Into a new subscription service called Alexa Together. It will be available later this year for $20 per month, and current Care Hub customers will be able to get one year of free service.

Alexa Together will allow users to set up alerts, emergency contact information, and more. Also, you get features like Urgent Response to give you access to a professional emergency helpline. There is an option of Remote Assist, which allows users to set reminders, link music services, and more.

Lastly, Amazon has partnered with Disney to bring a new voice assistant similar to Alexa. Amazon says that Echo users will be able to purchase the "Hey, Disney" assistant from the Alexa Skills store in 2022. Also, it will be available on Echo devices in Walt Disney World Resort hotel rooms.