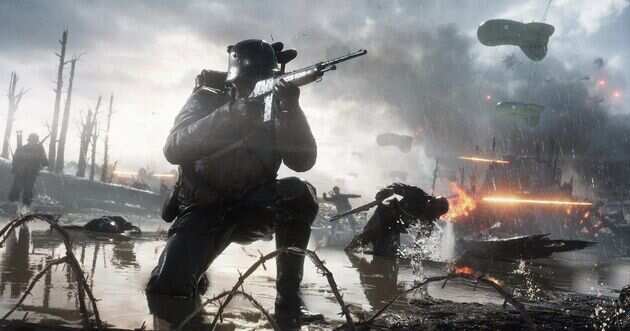 The release date for Battlefield 2042 on PS5, PS4, Xbox One, and PC has been set for October 22. Extreme weather systems, increased landscape deformation, and 128-person multiplayer will all be included in the future Battlefield release.Kaleidoscope, Manifest, Orbital, Discarded, Renewal, Hourglass, and Breakaway are some of the maps available. Players will be able to fight it out with a variety of Specialists, each with their own set of features and abilities.

"Assault types are known for their nimbleness, whereas a Support Specialist doubles as a Combat Surgeon, capable of fully restoring a comrade's health," says a PlayStation Blog post.

"Beyond those two unique abilities, Specialists can be customised with whatever loadout you wish, giving you more freedom to create a playstyle that fits you. Battlefield 2042 will offer 10 Specialists on launch."

In other news, EA has stated that a closed beta for pre-order customers will be released. Dates and specifics are yet to be announced.

Earlier today, the new first-person shooter received a stunning scene-setting teaser.

The trailer takes place in a massive city in the midst of a massive conflict and a terrible storm. You may view it on YouTube.

Fans will, unfortunately, have to wait until June 13 to see Battlefield 2042 gameplay footage.