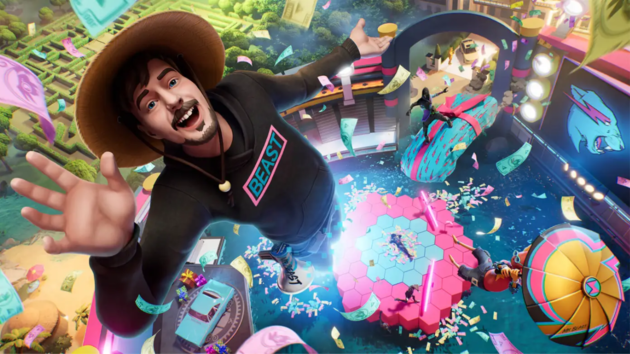 MrBeast, the most-subscribed-to creator on YouTube, is collaborating with Epic Games by joining Fortnite's Icon Series. Jimmy Donaldson, best known by his stage name MrBeast, made a brief appearance in a trailer for Fortnite's newest season. Epic Games has confirmed that not only will MrBeast be getting his own Fortnite skins, but also a MrBeast-themed in-game competition with a $1 million (Rs 8,28,05,350) prize.
The battle royale game will host the "MrBeast's Extreme Survival Challenge," a virtual hurdling of timed challenges with a $1 million reward for one winner with the highest score. The challenge will begin on December 17, and it can be found in the game's "Fortnite competitive" section. However, the challenge island will really go live on Tuesday, December 13, to offer participants plenty of practice time before the competition. The huge reward involved is inspired by the massive monetary prizes that made Donaldson famous.




It seems if you want to try for a high score, you can retake the survival challenge as often as you like between 12 PM and 3 PM EST on a particular day. Players need to have achieved up to level 15 and have two-factor authentication setup on their accounts in order to be eligible.

The challenge has a few consolation prizes too, such as a MrBeast-themed umbrella, a skin, an emote, and some unique in-game stuff. Epic Games aims to promote Fortnite's other game modes through this unique competition in addition to battle royale.