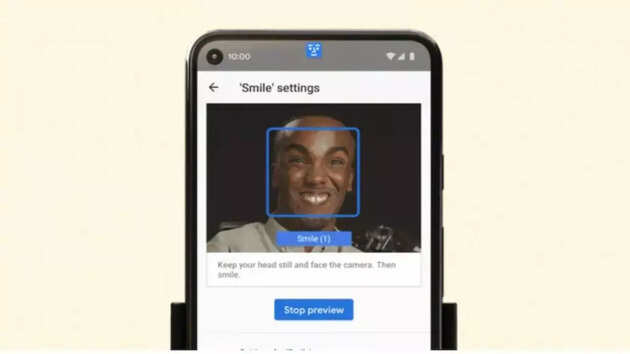 Google announced on Thursday that people with speech impairments or physical disabilities will now be able to use Android smartphones hands-free by making facial expressions such as smiling or raising their eyebrows. Two new tools combine machine learning with front-facing cameras on smartphones to allow the detection of eye and face movements.
Besides scanning the screen, users can also select tasks with just a smile or raising the eyebrows, opening the mouth, or tilting the face towards left, right or up.
Google said that it launched the new feature to make Android more accessible to everyone. The company also said that they are launching new tools to make it easier for users to access their phones and communicate with the help of facial gestures.

According to the Centers for Disease Control and Prevention (CDC), 61 million Americans have disabilities. This has driven companies like Google, Microsoft and Apple to make their products and services more accessible to disabled users.

Google says voice commands and gestures such as "Hey Google" and showing hands are daily used by people to operate their phones. However, using such commands is not always possible for people with severe speech and motor impairments. The newly launched feature will be a relief to all such users.

The innovation has been made possible by two new features. First is the "camera switch," which lets you use your face to control your smartphone instead of tapping or swiping.
The second is an app called the "Project Activate." This new Android app enables users to accomplish tasks such as making calls, sending text and playing recorded phrases with the help of gestures.