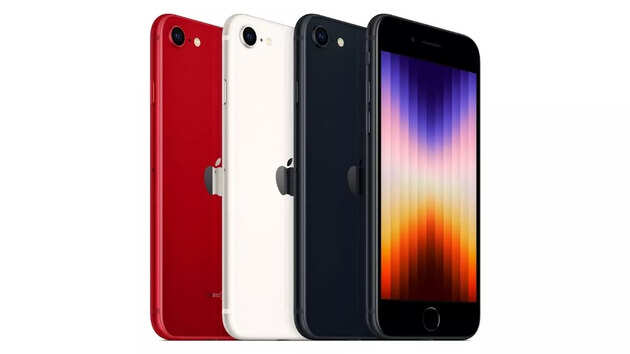 Potential smartphone buyers now have the opportunity to purchase the iPhone SE for around Rs 15,000. A significant discount of Rs 9,901 has been announced by Flipkart on the iPhone SE in all of its variations. This reduces the cost of its entry-level 64GB storage device to Rs 29,999. The cost of the other two smartphone models, which have 128GB and 256GB of storage, is Rs 34,999 and Rs 44,999, respectively.
When you exchange your old phone for the new one, the price of the phone is further reduced. Under this exchange offer from Flipkart, discounts up to Rs 17,000 are offered. As a result, the iPhone SE is one of the most affordable iPhone offers available right now. Additionally, Flipkart is offering 10% off SBI credit card purchases and 10% off SBI credit card EMIs to SBI credit card members. Additionally, holders of Axis Bank cards receive 5% cashback.




But here's the catch. According to the exchange programme, the "buy with exchange" option for the iPhone SE is now not working for majority of pin codes. We tried checking it with the iPhone 11. We managed to get the full Rs 17,000 exchange with the Samsung Galaxy S22 Ultra which is currently available at a price of over Rs 1 lakh. Even the iPhone 11 Pro did not manage that much - dropping a low exchange price of Rs 16,000.

The 4.7-inch Retina HD display of the Apple iPhone SE is impressive. An A13 Bionic chip with a third-generation neural engine processor powers the iPhone. It has a 12MP back camera and a 7MP front camera for photography. Fast and wireless charging are supported by the iPhone.

Additionally, Flipkart has announced price reductions for the iPhone 11 and iPhone 12. The 64GB iPhone 11 model is on sale for Rs 41,999, while the 128GB model is priced at Rs 46,999. With the most recent price cut, the iPhone 12 (64GB model) is now available for Rs 53,999. On Flipkart, the 128GB iPhone 12 model is available at a discounted price of Rs 58,999, while the 256GB model costs Rs 62,999.