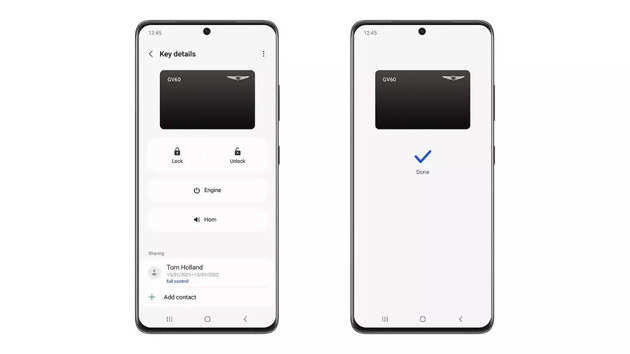 Back in January this year, Samsung was in talks with a host of carmakers to extend digital key functionality into the Galaxy S21 series. It seems that the partnership has successfully come through as the Samsung Galaxy smartphones sporting the Ultra-Wideband (UWB) technology are now capable of functioning as digital car keys. With this feature, Galaxy smartphone users, who have the UWB will be able to lock, unlock and start some cars using their smartphones.
Game Changer UWB Technology
The UWB technology seems to be a game-changer in the tech industry. It has expanded to diverse fields, from smart tags to smartphones and even smart home appliances. It is a short-range wireless communication protocol and uses radio waves for connectivity, similar to Bluetooth and Wi-Fi., although at a higher frequency. The UWB brings greater precision and connectivity options to smartphones and other devices. Hence, it is far better than Bluetooth and Wi-Fi, in terms of its performance.
More about the Digital Key Functionality
The UWB will allow users to lock and unlock their cars, start the engine and carry out some more tasks. As per a report published in January, the digital key functionality makes it possible for the car owner to share access to his/her car with a third party. The owner can even set a time limit on how long the shared digital key will work. The first vehicle to have this feature is the Genesis V60 electric vehicle in Korea.

The UWB is already present in the Galaxy S21+, S21 Ultra, Z Fold 2, Z Fold 3 and Note 20 Ultra. It will likely be a key feature in Samsung's subsequent flagship models going forward. Cars, which can have the digital key functionality, will likely be expanded to cover some of the popular brands.