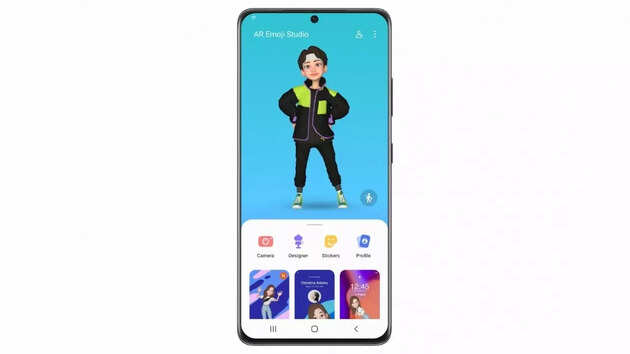 Samsung has launched its next-generation operating system One UI 4.0 in Beta for users of the Samsung Galaxy S21 series. They will be able to participate in the Android 12-based One UI 4.0 beta programme and provide feedback to and help the company improve its upcoming operating system. The users can submit feedback through the Samsung Members app on the Galaxy S21, Galaxy S21+, and the Samsung Galaxy S21 Ultra.
The One UI 4.0 Beta programme for the Galaxy S21 devices will be available in China, India, Germany, Poland, South Korea, UK and US. As far as stable release is concerned, Samsung says it will happen later this year. According to an estimate, it may begin as early as November instead of December. It is to be noted that the release date may vary from country to country.
As of now, the company has included only the Samsung Galaxy S21 series in the programme, however, the other models could join before the end of the year. According to the Korean company, One UI 4.0 gives users "the power to tailor their own, optimised mobile experience in a mobile world where everyone has unique needs and preferences."

It also claims that the new version of One UI based on Android 12 was created with inputs from developers so that it delivers the tools and innovations necessary for creating quality apps and experiences.

"Samsung's One UI user interface brings a unified mobile experience to Galaxy smartphones through simplified and streamlined interactions and a clean and elegant design," Samsung said in its post announcing the beta programme.

Samsung One UI 4.0 is based on Android 12 operating system (OS) and introduces new and improved customisation and privacy capabilities.