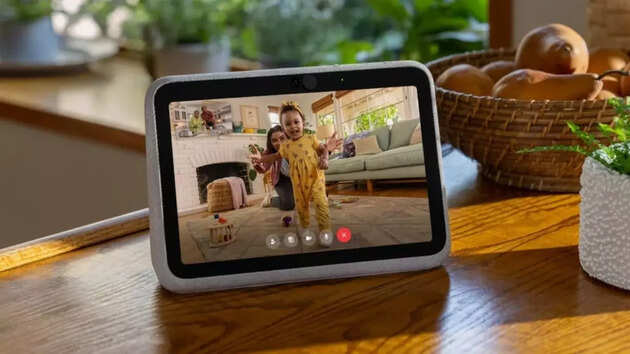 The social media platform Facebook had a surprise for us today. Today, it launched its hardware, making it the second product launch of the month. The tech giant announced new models of its Portal video calling devices. The new Portal Go is its first battery-powered Portal, while the new Portal+ comes with a new design and a smaller display.
Portal Go and Portal Plus Pricing
Portal Go will sell for USD199 (approximately Rs. 14,700). The new Portal Plus will have a price of USD349 (approximately Rs. 25,800). Both these devices are already available for pre-order and will be available for purchase starting 19th October.
Portal Go Key Specifications
The Portal Go has a 10-inch display. Unlike other models, it has a built-in battery that makes it possible to be carried around while making calls. Facebook says that the battery will provide up to five hours of talking time on a one-on-one Messenger video call. In addition, it will offer up to 14 hours of playback time with the screen turned off.

Like the previous Portal devices, this too has a 12MP wide-angle camera that will automatically follow whoever is in focus. It can also double as a Bluetooth speaker and it now supports Spotify and Pandora.

Portal Plus Key Specifications
The new Portal Plus is smaller at 14 inches when compared to the first Portal+, which had a 15.6-inch screen. It also doesn't have that swivel stand that allows the display to be rotated from landscape to portrait. A lot of folks may prefer this new design as it also occupies less space. In addition, it has a 12MP camera and just like all Portal devices, there is a privacy shutter as well. There are also physical buttons that can be put to use to disconnect the camera and microphone.

Facebook also announced some new software features for Portals such as a Household Mode. This mode allows people to share the portal with their families. Access to select apps and contacts can be configured so that children can use the portal to call their relatives but no one else. Portal devices now also support Zoom and will get support for Microsoft Teams in December.