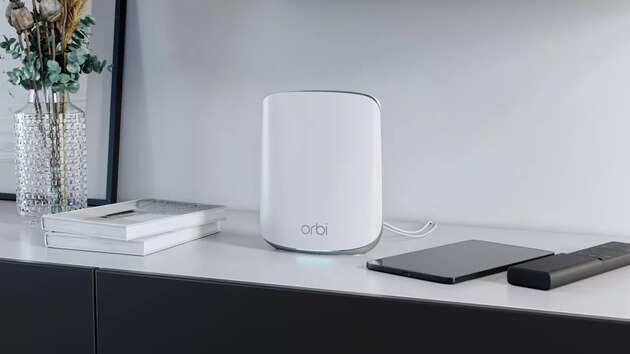 Netgear has launched its new Orbi RBK352 WiFi 6 Mesh system in India. The company claims it to be the most powerful router-satellite pair that can handle networking and internet connectivity to an entire home of up to 3,500sqft.
"NETGEAR is always committed to bring in innovative and secure devices, and our Orbi range of products stand upto it. The Orbi RBK352 is armed with NETGEAR Armor which is powered by Bitdefender that ensures advanced protection from cyber threats and protects all your devices on the network from attacks. We will continue to bring in such innovative and technological devices in future too," said Marthesh Nagendra, Country Manager India, ME & SAARC, Netgear.
Pricing and availability:

The Netgear Orbi RBK352 Wi-Fi 6 Mesh System (AX1800) is available in India through various e-commerce platforms, through authorized Netgear store at a price of Rs. 18,199.

Specifications and features:

The Orbi RBK352 is a simple two-piece WiFi router that works as a pair in a mesh system. One functions as a router that connects to your WAN, while the other is a satellite that wirelessly relays the internet or network further to another area of your home. Together, they combine into a very powerful intelligent mesh system that needs no wires, says Netgear.

It connects 4 streams of pure WiFi 6 that can deliver throughputs of up to 1.8Gbps. The company assures of the best entertainment experiences even with up to 8K UHD streaming options. With wireless speeds of up to 1.8Gbps on 5GHz bands, Netgear's Orbi RBK352 can also be partially controlled by your voice assistant. Simply ask Google Assistant or Amazon Alexa to toggle the WiFi or get a passphrase prompt for your visiting guests to make it even easier for them to connect to your home network without exposing your devices to theirs.