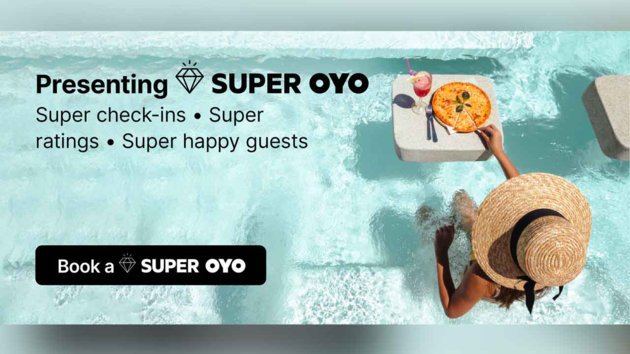 Indian multinational hospitality company OYO Hotels & Homes Global has launched a programme to recognise hotels that provide the most consistent and high-quality customer experience. The new category named "Super OYO" lists hotels after analysing their performance on multiple parameters such as customer ratings and reviews, keeping maximum rooms operational consistently, smooth check-in experience, etc. Hotels marked "Super OYO" are now visible to Indian customers booking their rooms through the OYO app. It can easily be accessed from the app's home screen by clicking on the Super OYO banner that leads to a dedicated Super OYO store, select their destination city and browse all available hotels. At present, there are more than two hundred OYO rooms which fall under the category of 'Super OYO'. The company will push other hotels on its platform to strive towards getting listed to this exclusive category, which is set to be launched across key global markets next year.





To fall under this category the properties are required to maintain an average rating of 4 and above, ensuring zero check-in issues, low cancellations and minimal negative feedback. It is a non-paid category that can be achieved by hotel owners by maintaining excellent customer experiences.

OYO founder and group CEO Ritesh Agarwal said, "Over the last few months, as travel resurged, our customers gave us a lot of constructive feedback. One of the questions I always get is, when staying in a city where multiple OYOs are available, which is the 'best OYO'. So today we are announcing 'Super OYOs'."

The OYO App is the world's third most downloaded platform globally in the travel category, according to App Annie.


Next Article

NASA's Orion spacecraft returns safely to Earth