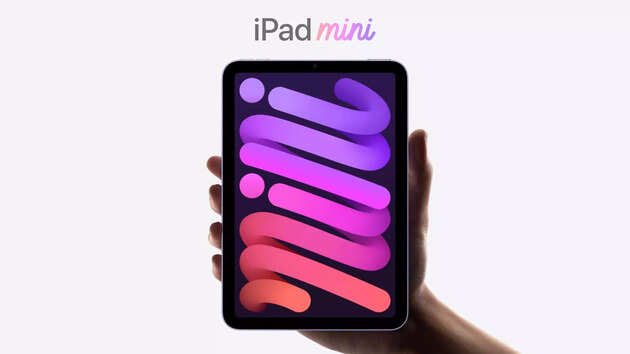 iPad mini 6, which was launched by Apple on September 14, is reportedly plagued by the infamous "Jelly Scrolling" issue on the tiny screen of the device. iFixit, which is famous for the teardown of smartphones, looked inside the iPad mini 6 and found that wobbling due to the "Jelly Scrolling" is much more noticeable on its screen than normal.
For starters, "Jelly scrolling" is a display anomaly marked by one section of the screen appearing to scroll slower or faster than another part of the screen. In the case of the iPad mini 6, some users reported the jelly scrolling issue on forums. Several others only discovered the issue after it was pointed out to them. Surprisingly, the issue seems to disappear when scrolling in landscape mode.
According to iFixit, such wobbling is a natural behaviour for LCD and OLED displays, but the issue on iPad mini 6 isn't as minimal as others and is indeed a pain. The main reason behind this anomaly remains unclear but it is highly likely to be because of a specific board placement. Unfortunately, there is no imminent solution to this problem and iPad mini 6 users will have to continue facing this issue. Meanwhile, leaker Jon Prosser highlighted that the jelly scrolling issue also affects the new iPad Air.

A short dissembling video of iPad mini 6 shared by iFixit shows that A15 SoC used is downclocked a bit when compared to what it is in the iPhone 13 series. The removal of the USB-C connector on the new iPad mini is easier as compared to the previous generations. The battery still being adhered to the chassis indicates that early reports pointing towards Apple mulling a similar move with the device's battery were not true.

Apple iPad Mini 6
Summary
price in_india
43990 INR
display
7.9 inches (20.07 cm)
performance
Hexa Core (3.1 GHz, Dual core, Firestorm + 1.8 GHz, Quad core, Icestorm)