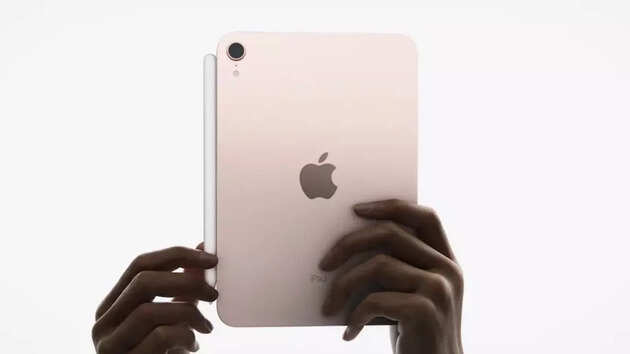 Apple has unveiled the new iPad Mini. It has a new casing with softened corners and thinner bezels. The big news is that it's bigger than the iPad Mini 5, with an 8.3-inch display (up from 7.9-inch on the previous model), making it even more useful as a multitasking or homework tablet. It's available for preorder today and will ship next week for $499.
Despite the increase in size, the iPad Mini is still Apple's smallest tablet. Apple was said to be considering putting a Mini LED display on the upcoming iPad, comparable to the iPad Pro. The new Mini has a normal Liquid Retina display, so those look to have missed the mark.
Since its introduction in 2012, the iPad Mini's design has stayed fairly similar. The new model is a departure from the classic design, with thinner bezels and different colour options than the iPad Mini 5.

The new tablet also comes with a USB-C port and updated front and back cameras, including a new 12MP ultrawide camera on the front that will support Apple's Center Stage function. It also includes the second-generation Apple Pencil, which is magnetically attached to the side of the chassis and enables 5G download speeds of up to 3.5 gigabits per second.

The enclosure is also made entirely of recycled aluminium; the main logic board's solder is made entirely of recycled tin, and the enclosure magnets are made entirely of rare earth elements. Apple promises that CPU performance will be 40 percent quicker and GPU performance would be 80 percent faster.

The new iPad Mini is available for presale now and will ship next week for $499.

New iPad mini price, availability

In India, the new iPad mini starts at Rs. 46,900 for the Wi-Fi only device and Rs. 60,900 for the Wi-Fi+ Cellular model. It arrives in Black, White, Dark Cherry, English Lavender, and Electric Orange colours, with 64GB and 256GB storage options.

In the US, the new iPad mini starts at Rs. $499 (roughly Rs. 36,700). Both new iPad and iPad mini will be available for orders in the US starting today and will go on sale from Friday, September 24. Details about the India availability of both iPad models are yet to be announced.