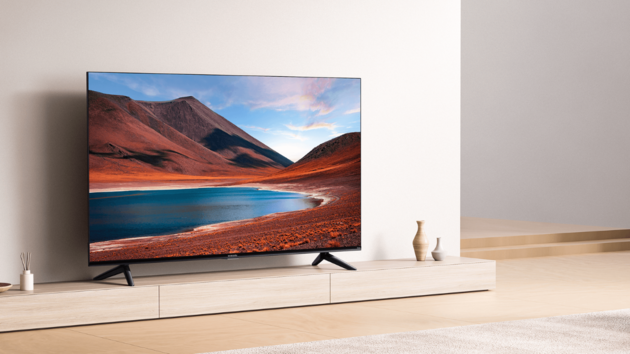 With the launch of the Xiaomi F2 Fire TV, the Chinese tech giant has expanded its portfolio into the UK Fire TV market.
Xiaomi's Fire TVs will be available in three sizes: 43-inch, 50-inch, and 55-inch, and will run on the Amazon platform.




In the UK, the Xiaomi F2 Fire TV is available on Amazon for an initial price of GBP 339 (roughly Rs 33,000). After the first week in the UK, the Xiaomi F2 Fire TV models will be sold at their original prices.

The Xiaomi Fire TVs will cost between GBP 399 (around Rs 38,900) and GBP 499 (about Rs 48,700) after the discount window closes.

Due to the Android-based constraints, manufacturers have had difficulty breaking into the Fire TV architecture. The Android Compatibility Commitment made it hard for hardware manufacturers to create similar devices that could be housed on Google Play. There had previously been antitrust concerns voiced against Google in this regard.

For their advertised lowered pricing, the three TVs are well-equipped. They have a 4K resolution and come with HDR10 support. They feature HDMI and USB ports, as well as Bluetooth support. The Xiaomi F2's panel design makes it ideal for gaming using a console. With a frame rate of 60 FPS, this should be at a restricted pace.

The Xiaomi F2 Fire TV is based on Amazon's Fire OS 7 platform, as previously stated. One of the most popular proprietary solutions in this area is Google TV. To use all of the functions offered on the TV, you don't need an Amazon account. It's compatible with Amazon's Alexa voice assistant. The Xiaomi F2 Fire TV models pack 2GB of RAM and 16GB of storage. The TV has enough capacity to install streaming services and is on the low end of the range.