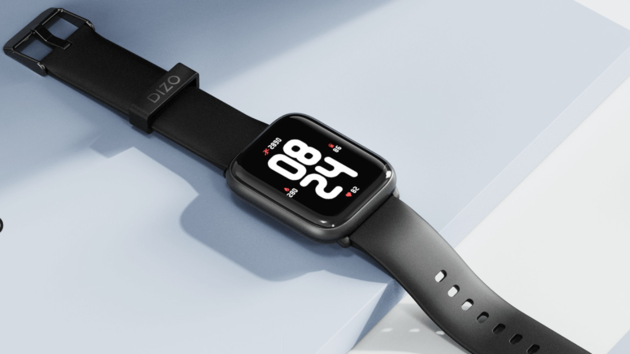 The first company in the realme TechLife ecosystem is DIZO. It is an international technology brand that sells products in the following four major product categories: accessories, smart entertainment, smart homes, and smart care.
It has introduced a number of new products and a few accessories in the past few months, including TWS earbuds, a neckband, and wired earphones under the category of smart entertainment; smartwatches, a hairdryer, and a beard trimmer under the category of smart care; multi-port mobile charging adapters and 2-in-1 USB cables and features phones; each product has a distinctive design and is priced very affordably.




The company has been busy doing its due diligence for the Indian market. Calling its products "value for money" - the company has major plans ahead for this year. Aiming to become one of the biggest brands for AIoT products in India, the company sure is moving in the right direction.

Completing its one year in the Indian market, Abhilash, CEO of Dizo India explains how Dizo has entered the top five smartwatch brands in India in record time - with 4.4 per cent of the market share, according to a report by Counterpoint Research.

Speaking of records, the Dizo Watch 2 sold around 15,000 units in just 90 seconds of sale. It also sold 50,000 units within 50 days of its launch and 1,00,000 units in 40 days. Counterpoint research calls Dizo one of the fastest growing brands in the TWS and neckband earphones segment.

As we move into the interview - Abhilash explains how Dizo's primary demographic is not defined by age but by people young at heart. Dizo is a brand for anyone who is interested in technology. The CEO explains how customer experience is at the forefront of what Dizo aims to do in the Indian market. Abhilash says, "In order to ensure growth, we will concentrate on improving audio wearables' battery life, fast charging, and sound quality, while for smartwatches, we will go in-depth with display and resolution along with other features like calling, smart sports, and so forth in the near future. And as always, we'll work hard to enhance both the user experience and the device designs, including any improvements to the Dizo App."

In terms of a roadmap - Abhilash states how the next five or so years are important for the wearables segment with an added anticipation of high growth. He says, "Dizo anticipates that the market for AIoT products will expand at a rate that is twice as fast as the current market, and in order to become one of the brands with the fastest growth in the AIoT product category, we will aim for a 4X growth rate."

Dizo has been on a launch spree this year - having launched 10 products already - Dizo Watch D, Dizo Wireless Dash, Dizo Watch R, Dizo Buds Z Pro, Dizo Watch 2 Sports, Dizo Wireless Power, Dizo Wireless Active, Dizo Buds P, Dizo Watch S and the latest Dizo Watch D Sharp. Abhilash reveals Dizo is planning to launch 30 products in total for this year alone.