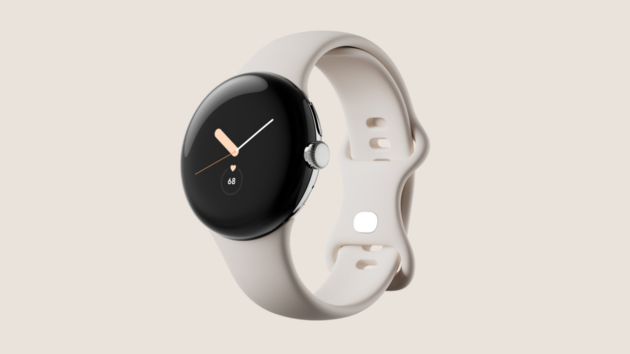 Google has finally announced the existence of the Pixel Watch after weeks of anticipation. For several weeks, we've been treated to leaks and photographs of the Pixel Watch.
Now that the wait is over, Google has officially revealed the device, with additional details to come later.
The Pixel Watch will be available this fall, along with the Pixel 7 smartphone, according to Google.

The flurry of speculations surrounding the Pixel Watch had reached at peak in recent weeks. There are no surprises given the amount of information about the device that was already accessible prior to its official unveiling. It has a domed, circular form factor with a tactile crown and side button. The wearable is made of stainless steel and offers interchangeable bands.

The Pixel Watch runs on Wear OS 3, which has been upgraded in a number of ways. A cellular version of the Pixel Watch will be available for those who want standalone connectivity. The wearable includes both regular Google apps and the rumoured Fitbit integration. Google Maps, Assistant, Wallet, and Google Home are among the supported Google apps. The updated and upgraded Wear OS also includes Emergency SOS. This means that if the user is in distress, the Pixel Watch could be used to contact a friend or emergency services.

The Fitbit integration gives you access to numerous health and fitness features that the device tracks. Fitbit integration with the Pixel Watch will be expanded beyond its current state, according to Google. For a more engaging user experience, it will go beyond personalising watch faces. Users will be able to connect their Fitbit accounts to sync their data.

The Pixel Watch, according to Google, uses Fitbit's most recent algorithms for health and fitness tracking. Google, on the other hand, claims that data privacy will be prioritised. Fitbit and Google data will remain private and independent, as Google previously stated.

The Pixel Watch's price is yet to be revealed by Google. The wearable, however, will be a premium offering with competitive pricing, according to the company. The Pixel Watch is only compatible with Android 8.0 and newer devices and does not work with iPhones. With these insights, we eagerly await the Google Pixel Watch's official specifications sheet. That, along with pricing and availability information, will be available when the product arrives in the market.