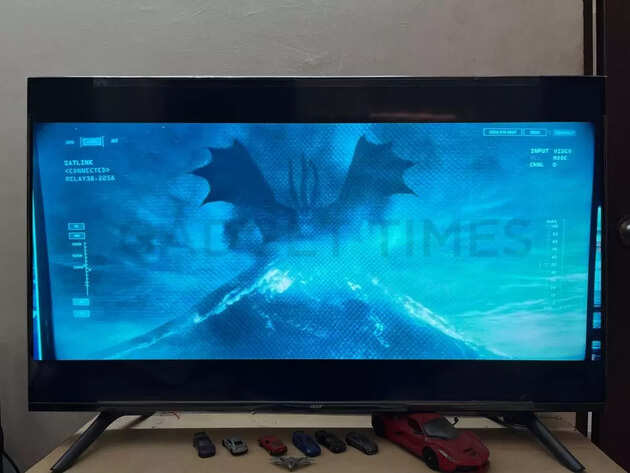 TVs have traditionally been at the core of household entertainment for years. They've gotten bigger and better in terms of resolution, but one thing hasn't changed: the thrill of watching movies on a big screen. With the rise of options in the smart TV market, potential buyers now have access to large-screen televisions with 4K capabilities, Android TV OS, and much more. The good news is that a 50-inch TV with 4K (Ultra HD) resolution and HDR capability can be purchased for Rs 35,000.
Enter Acer's latest 50-inch 4K UHD TV. The Taiwanese PC company, along with its brand-licensee Indkal Technologies, wants a piece of the action in India's highly coveted smart TV segment, and its low-cost 50-inch TV is built to compete. Both the size and specs are impressive for the low price, but are they enough to compete with Xiaomi and TCL?




Design and build quality

Normally, there are compromises made with budget smart TVs, but not with this model. Despite being entirely made of plastic, the TV has a relatively thin black bezel around the display, with a small Acer logo at the bottom.

It's simple to set up the 50-inch TV we examined. It only took a few minutes to acquire this TV online, and it seems substantial and sturdy. You have the option of mounting your TV to the wall or having it rest on a stand. Keep in mind that the wall mount is not included in the box and will cost Rs 499 to install.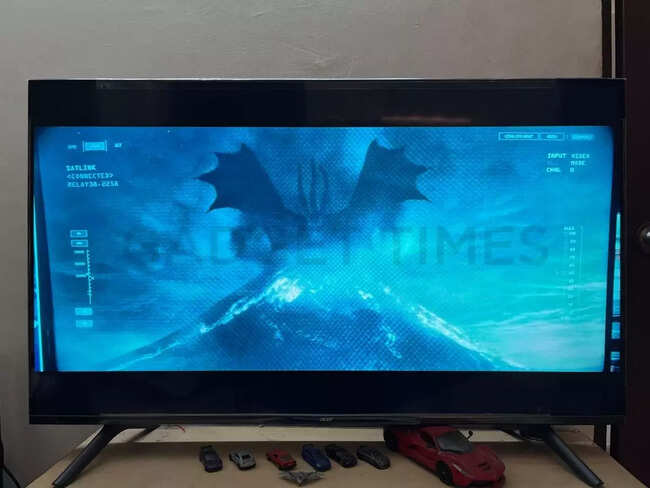 The majority of the ports are located at the back. Three HDMI ports (one of which supports ARC), two USB ports, one LAN port, optical 3.5mm audio output, micro AV input port, antenna input port, and SPDIF are all available. The remote, on the other hand, is long and surprisingly comfy. Buttons are flat, and they're evenly placed.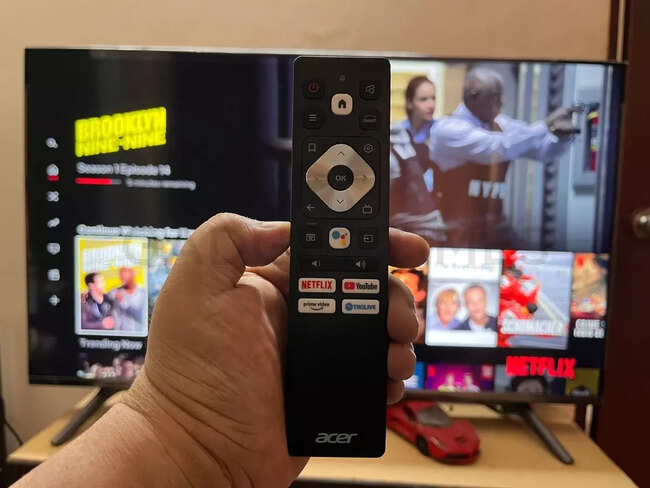 Netflix, YouTube, Amazon Prime Video, and Tikilive are all controlled by the remote, making navigation a breeze every time you launch one of these applications. There's also a dedicated Google Assistant button, which lets you operate your TV with voice requests.

Picture and audio quality

Because this is an affordable smart TV, don't anticipate the same level of picture quality as premium QLED or OLED TVs. Having said that, movies like Pacific Rim, Transformers looked great on this TV, with bright highlights in dark settings. However, the resolution was a hit and miss with old movies. The TV does not get image upscaling for older movies. High-definition content looked decent enough. Characters' skin tones felt natural and strong colours like red appear fairly accurate and warm. Images have a sharp aspect to them without being over-processed.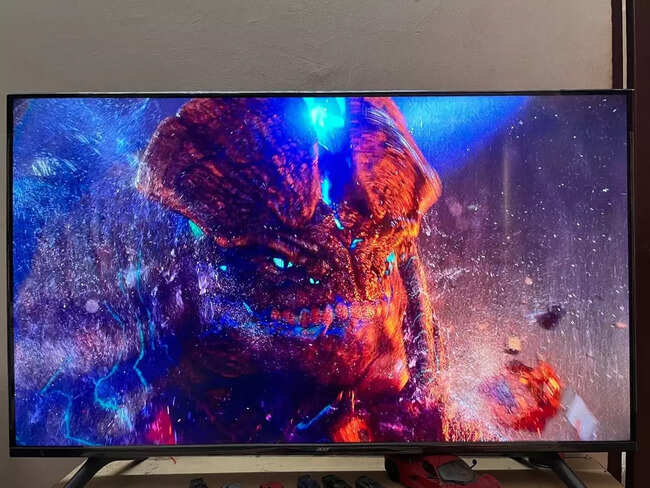 The TV has an LED backlight and supports 4K (4K is four times the resolution of HD (1080p) and HDR (high dynamic range), though Dolby Vision is not supported. Of course, comparing this TV to more expensive OLED TVs is pointless because those TVs perform significantly better in terms of brightness, shadows, and colours. The upscaling of high-quality 4K content was excellent.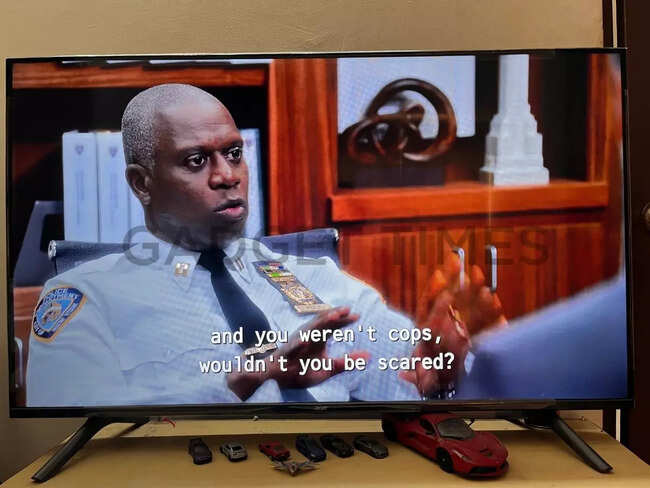 On most low-cost smart TVs, the speakers are usually not reliable. However, the 24W speaker setup on this TV, which also supports Dolby Audio, astounded me. I wouldn't say the speakers provide a sense of surround sound or deep bass, but the sound output is clear and ideal for late-night viewing. The TV comes with a 3.5mm jack and I connected Thomson's tower speakers.

Software

Because the TV runs on Google's Android TV platform, you won't need to buy a Chromecast or Fire TV stick separately. Android TV has recently been improved, and this TV runs the operating system with no lag or load times.

You can also download thousands of apps from the Google Play store. You can also download popular apps such as Spotify, TED Talks, and others. Furthermore, with Chromecast built-in, you can easily cast content from your smartphone (iPhone or Android phone) to the TV without losing resolution output.

Final verdict

This Acer-branded smart TV will appeal to those upgrading from SDTV to HDTV for the first time, as well as those looking to upgrade their existing 32-inch TV to 50-inch screen size for their living room. Its performance is comparable to that of a low-cost big-screen HDTV with 4K UHD resolution and HDR. If you're on a tight budget, it's a good option because it has decent performance and built-in connected apps like Netflix and Prime Video.

I didn't bother using technical terms in this review because it wasn't necessary. I know that, unlike smartphones, people usually look for picture quality when purchasing a television, and this is the point. More so, the idea of a premium looking massive 50-inch TV in an Indian household at a budget sounds like the best option among the Redmis and Realmees.






Next Article

Oppo Enco Buds Review