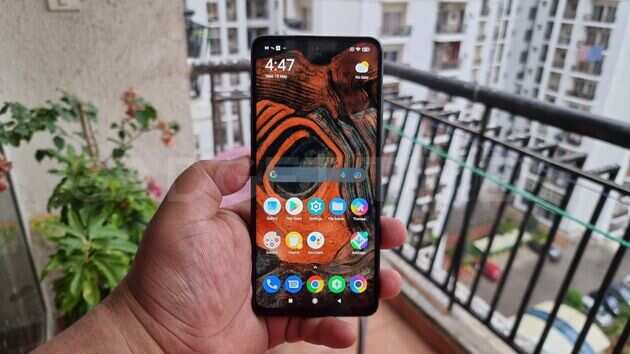 Poco by Xiaomi arrived in India with the Poco F1 back in 2018. It was the same phone which disrupted the market with its top-of-the-line hardware at a price where most smartphone makers were even struggling to push their decent mid-range devices. The Poco F1 was an instant hit because it was value for money and its popularity forced Xiaomi to bring more Poco devices to the country. Not just that, Poco even became an independent entity in 2020.
In the last few years, the smartphone industry has gone through a complete revamp of sorts. Just because a phone now has a massive battery, an IPS display with a 120Hz refresh rate, quad cameras, a and a Snapdragon chipset - it cannot be called a flagship. But such specs would have qualified for a flagship if it were back in 2018. In perspective, not even the ROG Phone 1 which arrived in 2018 featured such specs.
Coming back to the X3 Pro, Poco has tried to do what it usually does with its smartphones - made a phone which is cheap and cheerful. Mind you, finding something cheap and cheerful is not an easy thing today. Oh, also the X3 Pro gets UFS 3.1 storage - yes OnePlus flagships have it, Samsung flagships have it, Xiaomi's latest Mi 11 series of flagships have it. And the Poco X3 Pro has it too.

The Poco X3 Pro arrived recently in the Indian market and we have been using it for some time now. Is this the ideal budget phone for gaming enthusiasts? or is it just another boring phone with a good spec sheet? Read our full review of Poco X3 Pro to find out.

Poco X3 Pro Review: Looks, build, and design

The design is straight lifted from the Poco X3 and it can be said that Poco did not really push itself in the design department for the X3 Pro. The phone features identical dual-tone textured polycarbonate panel at the back with 'Poco' written in massive letters. The camera module still looks the same as Poco X3.



Our X3 Pro review unit arrived in a Graphite Black colour variant and it looks pretty well - standing out in a sea of black. The back panel gives off an iridescent shade when looked at certain angles. The back and the frame is made of polycarbonate but the front is Corning Gorilla Glass 5. The build quality is still good. The phone feels a bit chunky but decently built. At 213 grams, the phone is a bit heavier than the usual smartphones in its segment. Also, using the X3 Pro in one hand is not easy. That said, the build quality is good and the phone feels solid.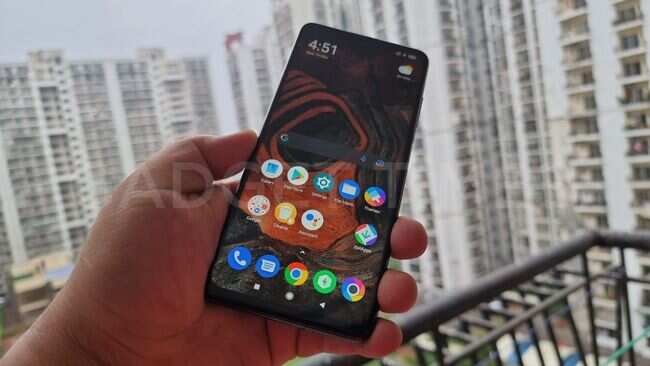 The frame gets a speaker grille, a 3.5mm headphone jack, and a USB Type-C charging port. The left side of the frame gets the SIM card tray while the right side gets the volume rockers and the power button which also embeds a fingerprint sensor as well. The top edge holds an earpiece speaker, microphone, and an IR blaster.



Overall, the Poco X3 Pro is a decent looking well-built smartphone apart from its glossy back and 213 grams of weight.

Poco X3 Pro Review: Display

Having a high refresh rate display is something Poco always did and most manufacturers have tried to follow suit with their devices. Keeping up with its earlier siblings, the Poco X3 Pro features a 6.67-inch LCD panel with a 120Hz refresh rate - just like the Poco X3. The refresh rate can switch between 30, 48, 50, 60, 90, and 120Hz - keeping in sync with the task the phone is performing.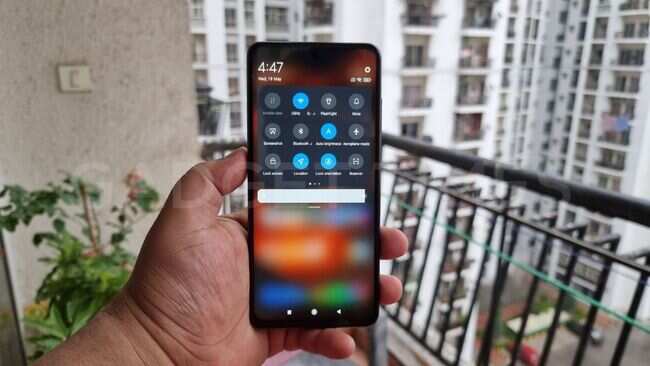 The touch response is a healthy 240Hz which means gaming is smooth on the X3 Pro. Other positive aspects of the display on the X3 Pro are Reading Mode 2.0 and HDR10 certification.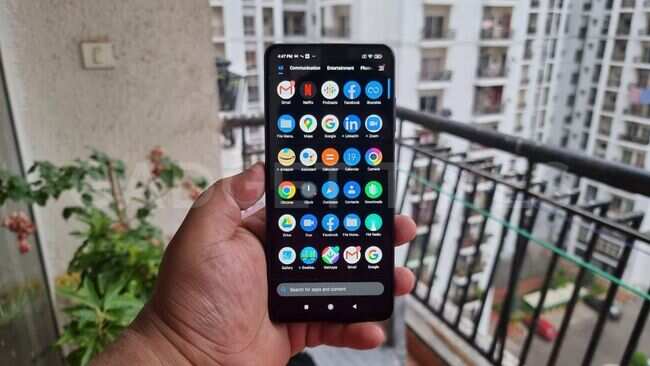 That said, the display panel outdoor usage had issues in direct sunlight because it's an LCD unit. The brightness in direct sunlight causes problems and legibility becomes an issue. Indoors, we did not face any problems while using the device for watching movies or videos.

Poco X3 Pro Review: Software and performance

The X3 Pro gets a new chipset - the Qualcomm Snapdragon 860. The 4G-only flagship chipset from Qualcomm is basically a rebranded 855 Plus. The chipset gets eight cores and is built on the 7nm manufacturing process. The main core has been clocked at 2.96GHz, three performance cores at 2.42GHz and four efficiency cores at 1.8GHz. The chipset comes paired with an Adreno 640 GPU which takes care of the gaming and graphics.

To beat the heat - the X3 Pro comes with LiquidCool Technology 1.0 Plus. The X3 Pro arrives in two variants - a 6GB/128GB and 8GB/128GB - both with UFS 3.1 storage.



Our 8GB review unit didn't have any hiccups and basic daily usage was a breeze with heavy multitasking. Even the gaming performance was smooth. We played CoD Mobile, PUBG Mobile, Real Racing, and the games ran without any issues. We did not encounter any heating issues which were major and were able to put through multiple sessions of gaming with ease.

The X3 Pro operates on the MIUI 12 which is based on the Android 11 and it has been reported that the phone will get the MIUI 12.5 as well. Although the X3 Pro operates on MIUI, there are no ads and the bloatware is also down to a minimum. When we say minimum - we mean it's not overflowing with bloatware.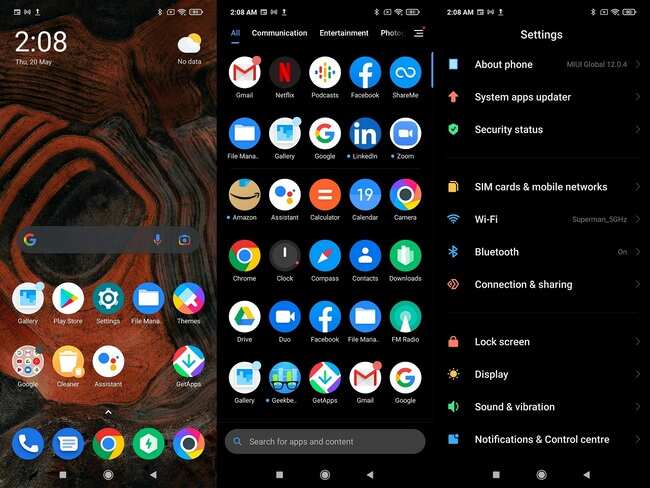 Apart from it, there are a lot of customization options like editing the icon size, transition effects, hide apps, and also home screen grid size. You can also enable double-tap to wake feature.

The phone comes pre-installed with apps like Amazon, Duo, Netflix, LinkedIn, Mi Pay, Google News, GetApps, Facebook, Mi Credit, Google Pay, Podcast, Prime Video, Security, ShareMe, and YouTube Music apps. Of course, there are a lot of apps that you would use on the first go - so we cannot really call it all bloatware. Also, with MIUI 12.5, Xiaomi promises that users will be able to uninstall most of the pre-loaded apps.

Poco X3 Pro Review: Camera quality

The X3 Pro gets lower range hardware for the cameras than the Poco X3. So instead of the 64-megapixel and 13-megapixel shooters on the X3, you instead get a 48-megapixel and an 8-megapixel shooter. The 8-megapixel is an ultrawide sensor and it comes accompanied by a 2-megapixel macro and a 2-megapixel depth sensor.


The camera app is very similar to the ones on Xiaomi smartphones. It gets a host of controls with different camera modes above the shutter button. There is also a menu that contains more modes like Short Video, Vlog, Dual Video, AI Watermark, Clone, and Long Exposure.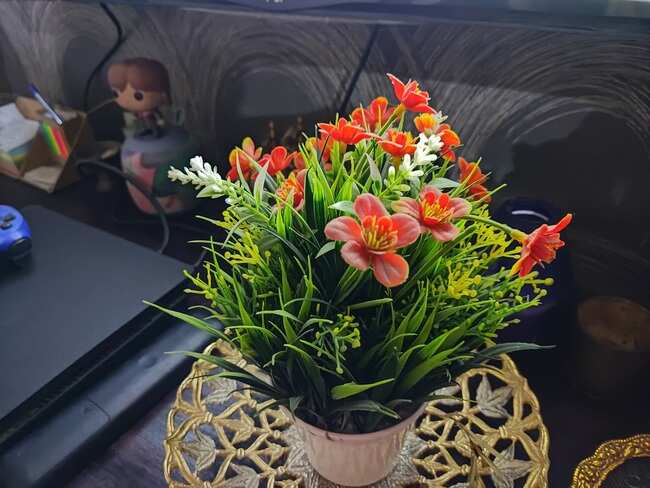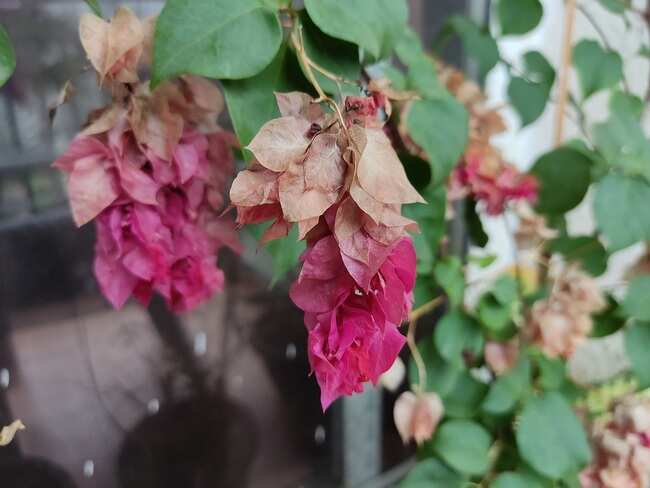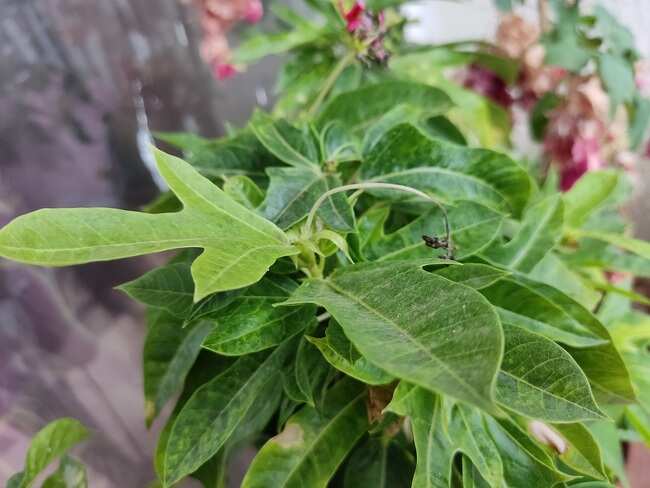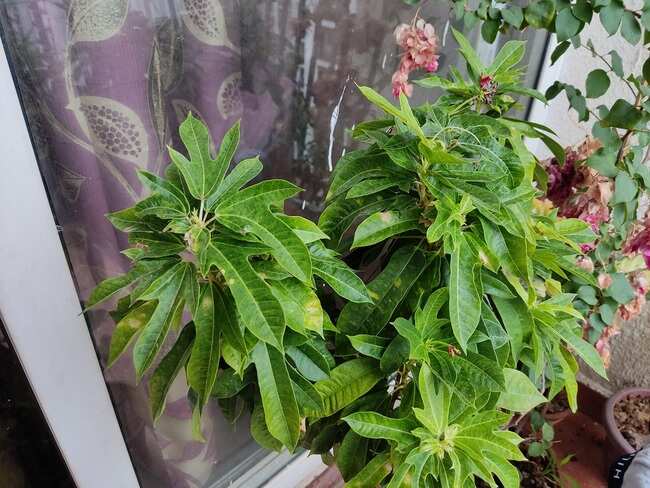 Image quality is quite decent from this X3 Pro camera setup. If you are someone who intends to put photos on social media - the X3 Pro will do the job pretty well. Daytime shots using the standard 48-megapixel shooter come out decent. You get ample colours, okay details, and the white balance is just up there holding it together. But when you drop the main mode and enter the ultra-wide mode, you will see pixelation on the images on zoom. There is warping and distortion on the edges and the overall image is just on the edge in terms of quality.



Close-up and portrait shots are better relatively but all these happen in daylight. In low lighting conditions or nighttime, the X3 Pro was able to take some okay shots in the presence of lighting. Although, the images still suffer from bad textures and weak detailing.

Poco X3 Pro Review: Battery

The Poco X3 Pro gets a massive 5,160mAh battery and ships with a 33W fast charger which takes a little over an hour to fully charge. In terms of battery life, the X3 Pro was able to push through an entire day of normal usage which included social media, music, photos, WhatsApp and some gaming sessions. With simple usage of just the internet and calling - we reckon you will be able to get around 2 full days of use.

Verdict: Should you buy?

If you are someone who is a gaming enthusiast and looking for a phone with good performance, a good battery, a higher refresh rate display and liquid cooling then the Poco X3 Pro is a very good option for you. The device is capable of dishing out multiple gaming sessions without buckling. The chip is optimised to handle pressure and the battery optimisation makes sure you don't need a charger in between your gaming sessions. Coming to the issues, the Poco X3 doesn't support 5G which makes it difficult to recommend. Also, the display is a bit underwhelming outdoors and the phone feels a tad heavy in hand.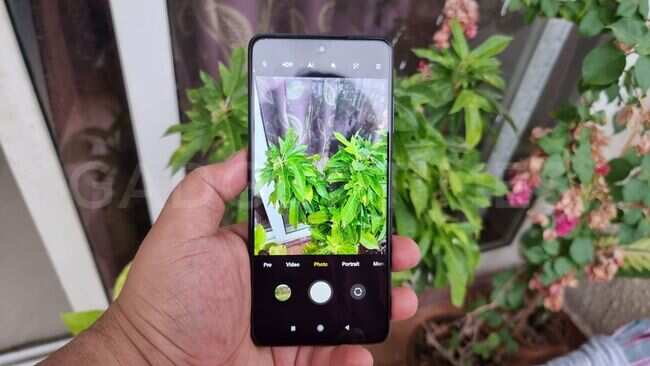 Overall, the Poco X3 Pro is a good value for money budget gaming phone under Rs 20,000 in India right now. But for those who are not into gaming and are looking for more options - the parent company Xiaomi offers the Redmi Note 10 Pro and the Redmi Note 10 Pro Max around the same price bracket. Realme also sells the Realme 8 Pro, which again is a good option in our opinion.

Next Article

Oppo Band Style Review