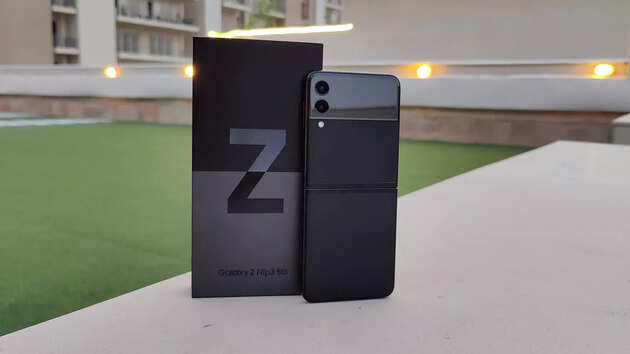 When Samsung launched its upgraded lineup of foldable smartphones in 2021, I was personally excited about the Flip 3 more than the Fold 3. This tiny little flip device promised an array of more optimized foldable experiences, and yes, I also wanted to move over from a traditional smartphone.
After the improvements over previous generation Flip phones, the Galaxy Z Flip 3 now felt a little more polished and robust with a more durable hinge, display and IPX8 water-resistant. In this long-term review of Samsung Galaxy Z Flip 3, I have tried to share my experience of how this device held overtime and whether it is the right foldable for you to spend money on. Read on to find out.




My long-term Samsung Galaxy Z Flip 3 experience:

Initially, when I started using the Z Flip 3, it was a little odd for me to close the phone each time I did something, and honestly, I just used to keep the phone unfolded and put it in my pocket like a regular phone. I thought of finishing my review earlier and wanted to shift to my regular smartphone. But then, to my surprise, I realised that the Flip experience gets on to you slowly. After a month, I felt that I can flip close it all day. That snap sound of closing the phone adds to personal satisfaction. Also, you start to enjoy the limelight in public.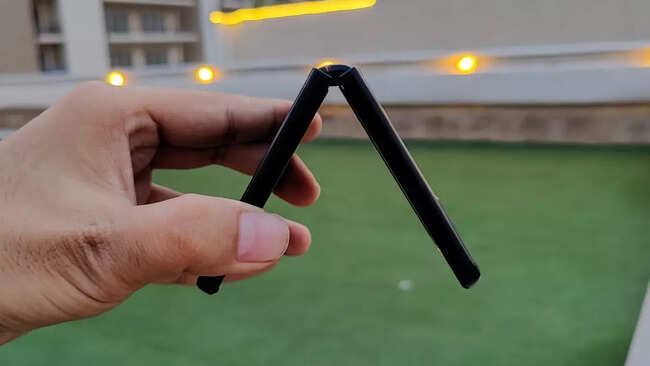 As you know already, the Galaxy Z Flip 3 offers a regular-sized smartphone experience with its 6.7-inch display and when folded it goes to 4.2-inch diagonal body size. Samsung has increased the out display size to four times than the tiny pill-shaped one used on the original Flip phone. By default, the cover screen acts as your always-on display. By tapping on it, you can see the clock, date, and battery level. Also, it allows users to set this to always be on.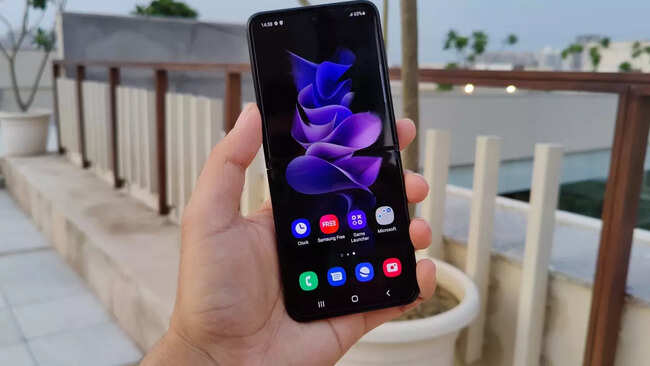 What's good and What's not:

When the phone is locked all you can do is view the clock. Unlock the phone via the fingerprint reader and you have access to a handful of widgets. It also shows notifications with a simple swipe, lets you access Samsung Pay, and adjust the brightness and mute level. Keep swiping and you'll discover weather, calendar, music, timer, alarm, and Samsung Health widgets.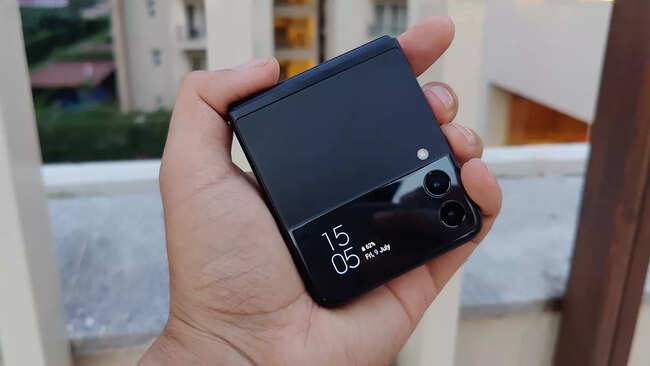 But one of the more important use cases is the cover screen is that it supports a camera preview functionality. Basically, you can use the phone's main cameras to take selfies. All it takes is a quick double press of the power button to get started.

Samsung's Flex mode is also one of the most talked-about feature by many reviewers and rightly so. For me, the coolest feature of Flip phone has always been that the display because it splits into two halves. I liked it especially for YouTube and texting. I mean I could watch the video in the upper half and do WhatsApp texting from its bottom half. Also, the hinge could hold at any angle. It lets the Z Flip 3 use on its own base like a tripod when shooting pictures. It is rather easy to flip the phone shut one-handed but yes a little difficult to open.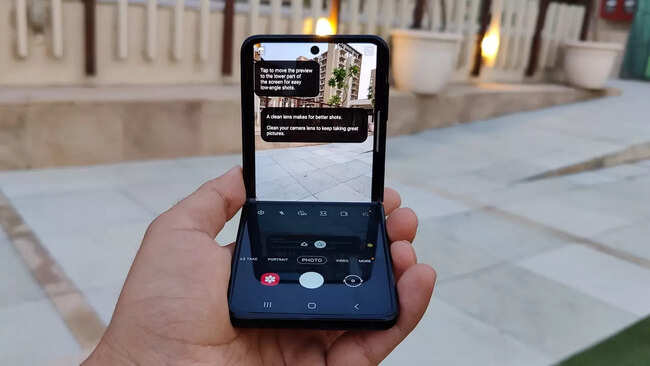 But the downside is, the crease or fold in the middle of the screen is still easily visible whether the display is on or off. It's also easy to locate by feel and it gets a little more prominent over time with use.

For everyone who is looking to buy the Samsung Galaxy Z Flip 3, I would say it's a novelty that will appeal especially to the ladies because of the compact folded form factor which is easy to be put in a small pouch as well and you don't have to be scared of getting the display scratched. For men to carry it around in their pocket in a foldable position, it would feel a little odd because of thickness and the weight of the phone. I sometimes kept the phone unfolded in my pocket but then, the display is more prone to scratches. That said, I never had any problem with the hinge and throughout my usage time, the flip close experience was top-notch.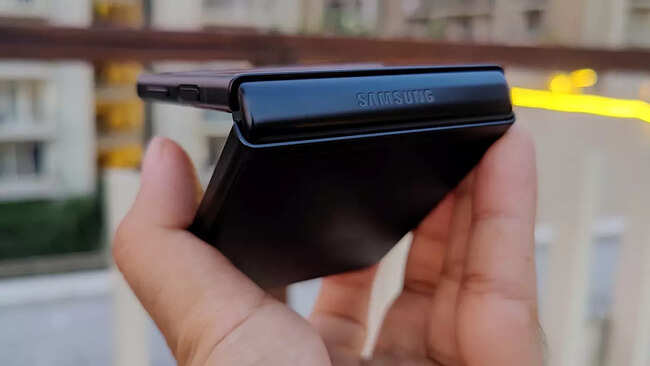 Coming to the hardware, the device has the same chipset as the Fold 3, which is the Snapdragon 888, and it comes with 8GB of RAM along with 128GB or 256GB of storage. Yes, the Flip 3 also ships with One UI 3.1 based on Android 11 but it's not the usual. Samsung has done a lot of customisation, to be honest.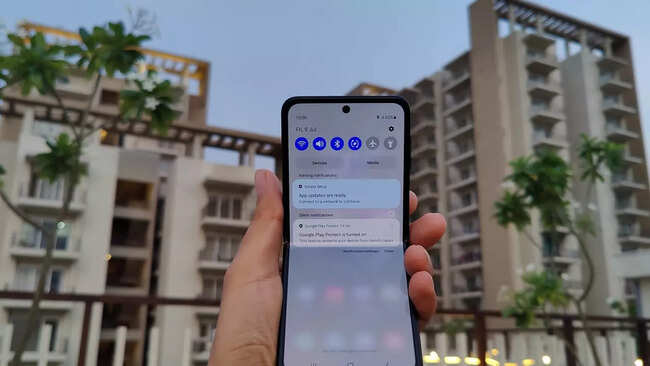 First of all, this is a 22:9 aspect ratio display, which is slightly taller and a tad bit more compact. Despite the non-conventional screen size and the fact you can fold the phone to a certain angle and still make it work, I honestly appreciate the kind of smart work that the Samsung software team has done for the Flip.

Mostly, I didn't have a problem with the multi-tasking but over a long-term use, I could see a hint of lag with app operations. That said, I also realised while OneUI works well in terms of performance, it feels Samsung should work on the look and feel of the software, especially for phones like Flip and Fold. Overall, I would say the Z Flip 3 performance is satisfactory for a smartphone but doesn't compare to the flagships.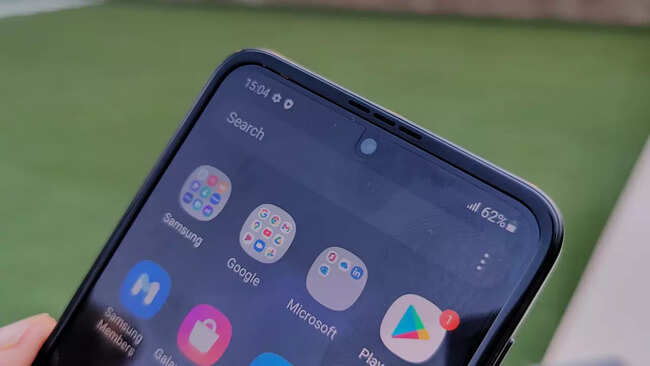 Camera Performance:

In the camera department, the Samsung Galaxy Z Flip 3 has a total of three cameras, out-of-which the dual-rear camera setup that carries a 12-megapixel primary sensor and a 12-megapixel ultra-wide lens. There is optical image stabilisation (OIS). The third camera is the front selfie shooter which is of 10-megapixel selfie with an f/2.4 lens.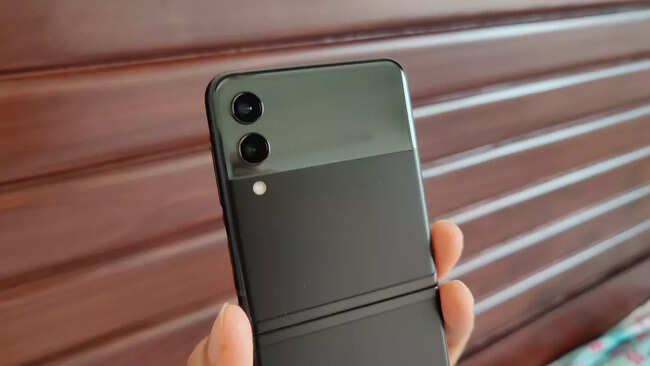 Talking about the performance of it, the shots taken during the daytime lighting condition were at par with the standards you'd expect. I found the centre sharpness to be precise with a great amount of detailing and colour reproduction. But coming to night shots, these weren't as expected. Although I didn't find any problem with the detailing but yes there was more noise in the night shots. Additionally, to make the most of it, Samsung has provided auto HDR and various shooting modes in the camera app. These include portrait, night mode, Single Take etc. In my opinion, the camera does a good enough job but I'd suggest don't compare it with an iPhone or even Samsung's S21 Ultra.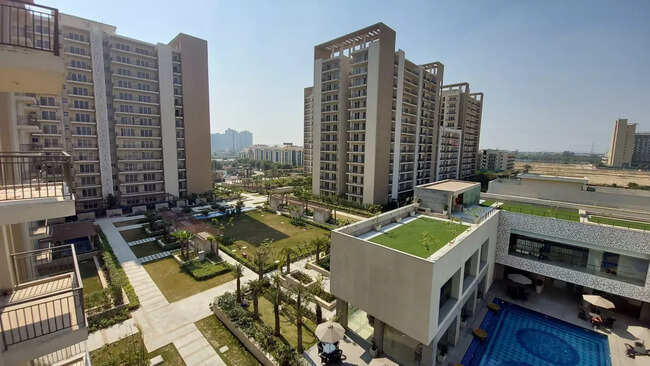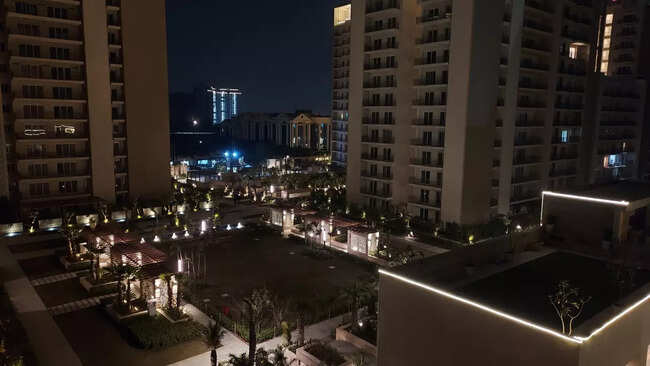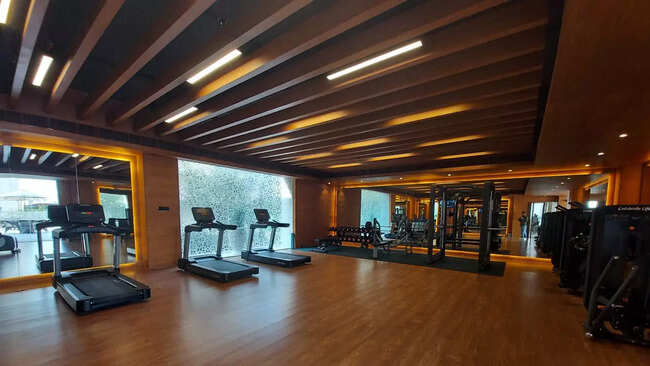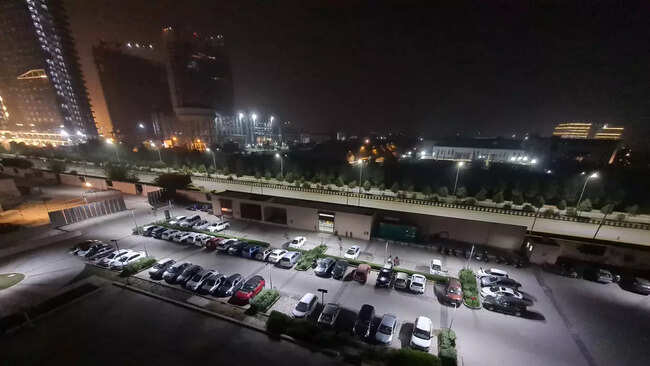 Battery life:

The Z Flip 3 has a split 3,300mAh battery because of the two-part design which requires such implementation to keep the phone thin. In my daily usage, I felt the battery wasn't enough to power the phone for one full day, but as I have written above in my experience with the phone, slowly I got this habit of not using my phone much because of folding design, and hence with the light usage, I was able to stretch the battery life to just about one day. That said, I feel Samsung could have easily provided a 4,000mAh battery at least. The same 3,300mAh battery spec is been carried over from generation to generation which isn't a good thing in my opinion.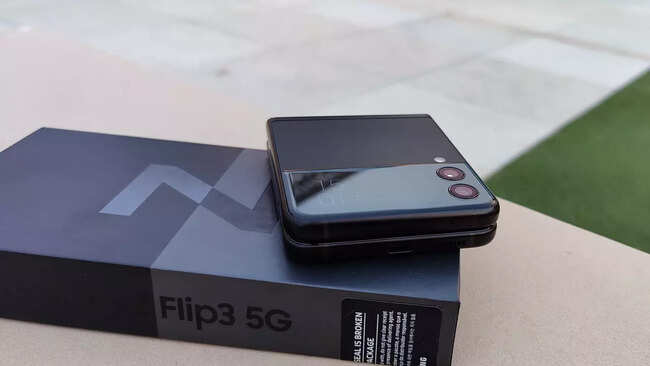 Additionally, one of the big drawbacks of the battery aspect of this phone is its slow charging speed. The wired charging is just limited to 15 watts, and there's no charger in the box, so you'll have to buy it separately. Also, the 10W wireless charging speed feels like a gimmick and nothing else.

Why Flip 3 and not the iPhone 13: Here's the verdict

While using the Flip 3, one question that almost everybody asked me is whether they should buy Flip 3 or an iPhone? So let me put this straight. In case you even think of comparing an iPhone with the Flip 3 just because both share a similar price segment, I would suggest you don't buy any of it. Because honestly, the comparison is not right. The new generation or even the previous generation iPhone stands far above the Flip 3, but you can neither fold it nor can you flaunt it anymore because everyone has an iPhone now and the novelty factor is gone.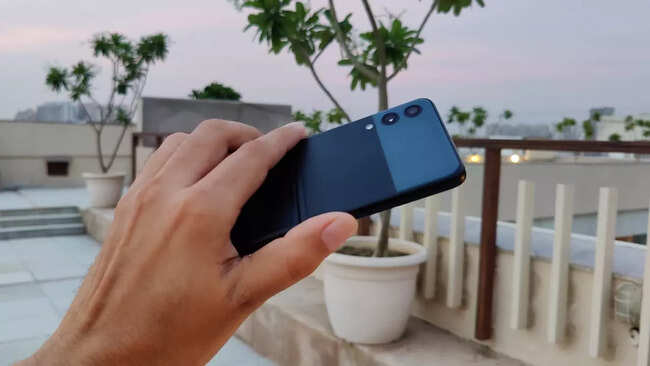 That said, Yes, I do feel that the right kind of foldable would more be the Galaxy Z Fold 3, but there's one thing that goes in favour of Flip 3 is its lower price. This smaller foldable has been priced way lower than the Galaxy Z Fold 3, and that is something you cannot overlook. In my opinion, the Samsung Galaxy Flip 3 marks a big shift in the kind of devices that you might want to use in your daily life, which are more practical and should get more affordable overtime.

Samsung Galaxy Z Fold 3
Summary
performance
Qualcomm Snapdragon 888
display
7.6 inches (19.3 cm)
storage
256 GB
camera
12 MP + 12 MP + 12 MP
battery
4400 mAh
price in_india
149999 INR
ram
12 GB
Next Article

Samsung Galaxy Z Fold 3 Review